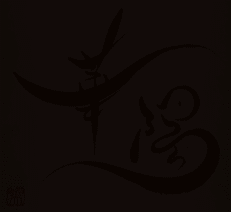 Relaxation Room Kayoh
〜Healing of Mind and Body〜

Welcome to Relaxation Room KAYOH
KAYOH is a luxury aroma massage & relaxation salon which is located within 3 minutes a walk from GOTANDA station in Tokyo.
(All therapists are women)

You can feel relaxation not only in your body but also in your mind through finger pressure therapy and aroma treatment.
Reflexology is also included in the course of more than 3 hours' and this is effective for refreshment of your foot and relief of the fatigue of your body.
Both Men and Women can make a reservation by telephone or Onlin Reservation System.

(Phone 81-3-6420-3610,Online Reservation System is available at any time during a day.)


Relaxation Room Kayoh
〜Hospitality Relaxation〜

KAYOH is a special healing spot in the urban area of Tokyo.
We wait for the guests with hospitality from the bottom heart.

Each therapist feels joy and happiness through attendance of the guests and attaches an importance to the hospitality for the guests and serves a healing to them.


Relaxation Room Kayoh
〜Stylish Relaxation〜

The concept of KAYOH is a stylish and high quality relaxation massage salon.
You can find a private break apart from a daily noisy and hard work by healing aroma massage which is presented by KAYOH.


Relaxation Room Kayoh
〜Notice from Kayoh〜

●We have been using a Water-Soluble Lotion.
●Online Reservation System is available at any time during a day.
●All treatment rooms are no smoking.
●Credit card handling is not done.
●Both Men and Women can make a reservation.
●Elderly Guests are also welcome.
●All treatment rooms are a completely private room.
●All treatment rooms are equipped with air conditioning and mini-stereo.
●By bringing in favorite music CD and USB, you can enjoy massage too while enjoying music.
●Bluetooth connection of Guest's smartphone and audio in the salon is easily possible.
●A smart phone charger is available for free.



2-17-4 Nishigotanda Shinagawa-ku Tokyo 141-0031
Relaxation Room Kayoh

2-17-4 Nishigotanda Shinagawa-ku Tokyo
Copyright (C) Relaxation Room Kayoh 2019